L'ATELIER DU LIVRE
Museum , For children
at Carcassonne
ATELIER DU LIVRE
ATELIER DU LIVRE
ATELIER DU LIVRE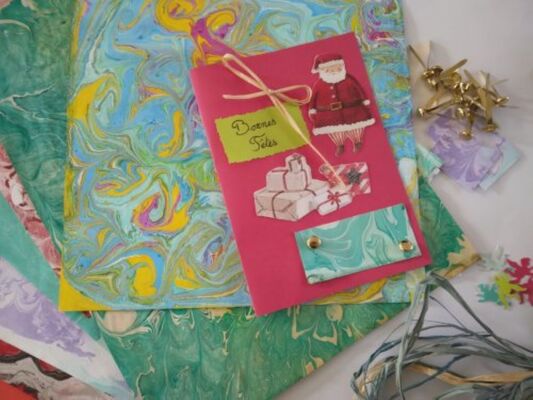 ATELIER DU LIVRE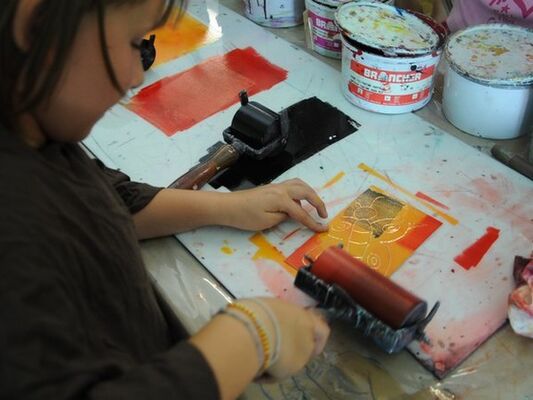 ATELIER DU LIVRE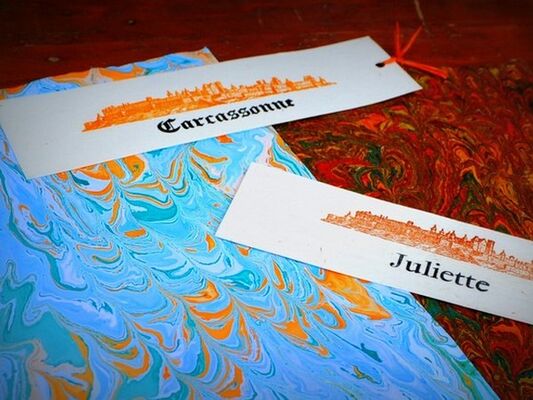 ATELIER DU LIVRE
Colors and words ... At the foot of the Medieval City, in the premises of an old abbey, the Atelier du livre invites you to discover and participate in introductory workshops on the craft techniques of the book trades. Discover the magic of color contrasts by making a sheet of marbled paper, experiment with typography and engraving by printing a bookmark, a personalized card. Original, fun and innovative proposals in short workshop (45 min) or internship (day or half day). Come and discover exhibitions of books, engravings and printing equipment. Free entry. School holidays: on registration - Groups: all year Advantage (s) Carca 'Pass: - 1.00 € on some introductory workshops and internships

Spoken languages
Activities

Adult workshop
Children's workshop

Services
From

January 2, 2019

to

December 31, 2019
Standard rate - adult full price

From 3 € to 40 €

From 3 € to 25 €

From 3 € to 25 €

From 3 € to 20 €

From 3 € to 20 €
From

July 1, 2019




until

August 31, 2019
Monday

10:30 AM - 1:00 PM

2:00 PM - 6:00 PM

Tuesday

10:30 AM - 1:00 PM

2:00 PM - 6:00 PM

Wednesday

10:30 AM - 1:00 PM

2:00 PM - 6:00 PM

Thursday

10:30 AM - 1:00 PM

2:00 PM - 6:00 PM

Friday

10:30 AM - 1:00 PM

2:00 PM - 6:00 PM
ATELIER DU LIVRE

ATELIER DU LIVRE

ATELIER DU LIVRE
ATELIER DU LIVRE

ATELIER DU LIVRE

ATELIER DU LIVRE
Leave a review about L'atelier Du Livre :
Bad

Average

Good

Very good

Excellent
Un excellent moment de partage et de création entre copines accompagnées d'une animatrice à l'écoute et très gentille.

Super Atelier avec différente technique art graphique, C'est vraiment dommage que l'emplacement ne soit pas mieux indiquer. A première vue quand on arrive sur ce grand parking désert on ne pense pas arriver dans un atelier au mille couleur, Vraiment dommage, un marquage au sol serait peut être nécessaire.

Accueil sympa et professionnel, atelier original , une bonne après midi....

L'histoire du papier, de l'impression, tout est raconté avec passion. Les ateliers ludiques, et les possibilités de créations originales et surprenantes. A faire

Nous avons trouvé cet atelier par hasard en nous rendant à la Cité de Carcassonne, et nous en sommes vraiment content. Moment d'enthousiasme provoqué par les différents ateliers, autant pour les grands que les petits. Dommage qu'il ne soit pas mieux signalé.

Un moment agréable pendant lequel nous sommes laissés porter, de l'atelier papier jusqu'à celui de l'impression, en passant par le papier marbré. Gentillesse et passion sont au rendez-vous; Merci

What a lovely and interesting experience this was. Thank you for introducing our children to printing and marble paintings. We had a wonderful time - the highlight of our trip to Carcassonne!

Atelier sympathique a deux pas de la cité, qui nous a permis de passer un agréable moment en famille. La réalisation de papier marbré est magique... L'accueil est chaleureux et passionné. Nous reviendrons. Merci

Le site est super, et la responsable au téléphone est adorable et réaliste. Elle ne pousse pas à la consommation et est très soucieuse du bien être de ses visiteurs.