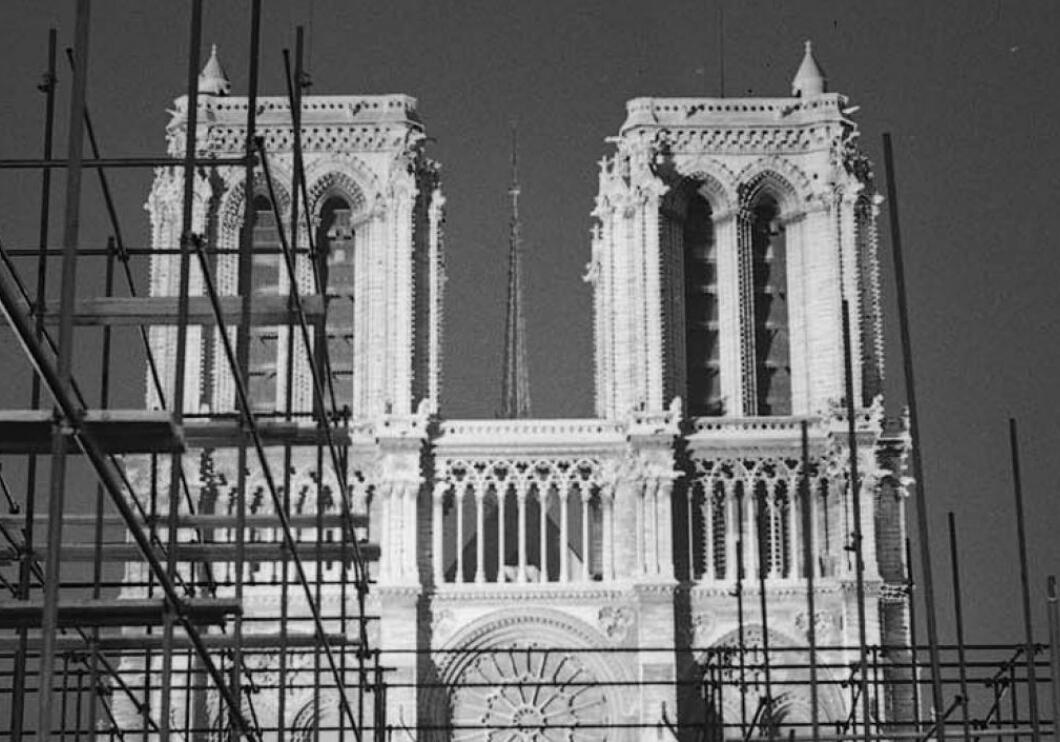 CONFÉRENCE - NOTRE-DAME, CATHÉDRALE DU XXe SIÈCLE ET SYMBOLE NATIONAL
Lecture
at Carcassonne
Restoration of Notre-Dame de Paris: join the debate! In parallel with its exhibition devoted to the building, the City of Architecture and Heritage, seat of the School of Chaillot, offers a cycle of conference-debates: Notre-Dame over the centuries. Boldness and ideal (12th-21st century). These meetings are an opportunity to enrich recent knowledge of our approach to Gothic art and to make their contribution to public dialogue prior to the restoration project of the cathedral. Thanks to an exclusive partnership of the National Federation of CAUEs, the public will be able to interact directly with the speaker during these evenings on the big screen. Make a date: Thursday February 6 / Thursday February 27 / Thursday March 12 / Thursday April 23 (closing evening) Live broadcast by a web television system starting at 6.30pm, we invite you to show up at 6.15pm at the latest. Lecture on Thursday March 12 - 6:15 pm: "Notre-Dame, 20th century cathedral and national symbol" Isabelle Saint-Martin, art historian, director of studies at the École Pratique des Hautes Etudes. "A cathedral is neither a tomb nor a museum". These words of Cardinal Verdier, during the "Quarrel of the stained glass windows" of Notre-Dame, reveal the complex relationships between the Church and the Historic Monuments around the reception, from the 1930s, of contemporary art in buildings old. The cathedral of the twentieth century, however, is part of the long history of relations with artists while adapting to the liturgical developments stemming from Vatican Council II. Recently, it is indeed the golden cross of Marc Couturier, light in the middle of the ruins, which shone on the spectacular photographs that have toured the world. The impact of the fire drama had echoes far beyond the denominational circle. Already saved by the heritage movement of 1830, Notre-Dame has established itself more than ever as a national symbol in the 20th century. From the presidential funeral to the death knell sounded during the attacks of 2015, it is the place of meditation of the Nation beyond the diversity of beliefs and convictions. Thus identified, open to all, assigned in a "permanent and exclusive" manner to the cult for which it was built, it marks the Parisian urban landscape. Thanks to the eponymous novel by Victor Hugo, it belongs to the collective, popular imagination, now shared worldwide. This collective emotion weaves particular links between the present and the past. And the Gothic construction still strongly inscribes its constituent elements in the architectural imagination of the 21st century. Free entry. On registration.
Schedules

On

March 12, 2020

at 6:15 PM
Leave a review about Conférence - Notre-Dame, Cathédrale Du Xxe Siècle Et Symbole National :
Bad

Average

Good

Very good

Excellent
There is no review about Conférence - Notre-Dame, Cathédrale Du Xxe Siècle Et Symbole National, be the first to leave one !