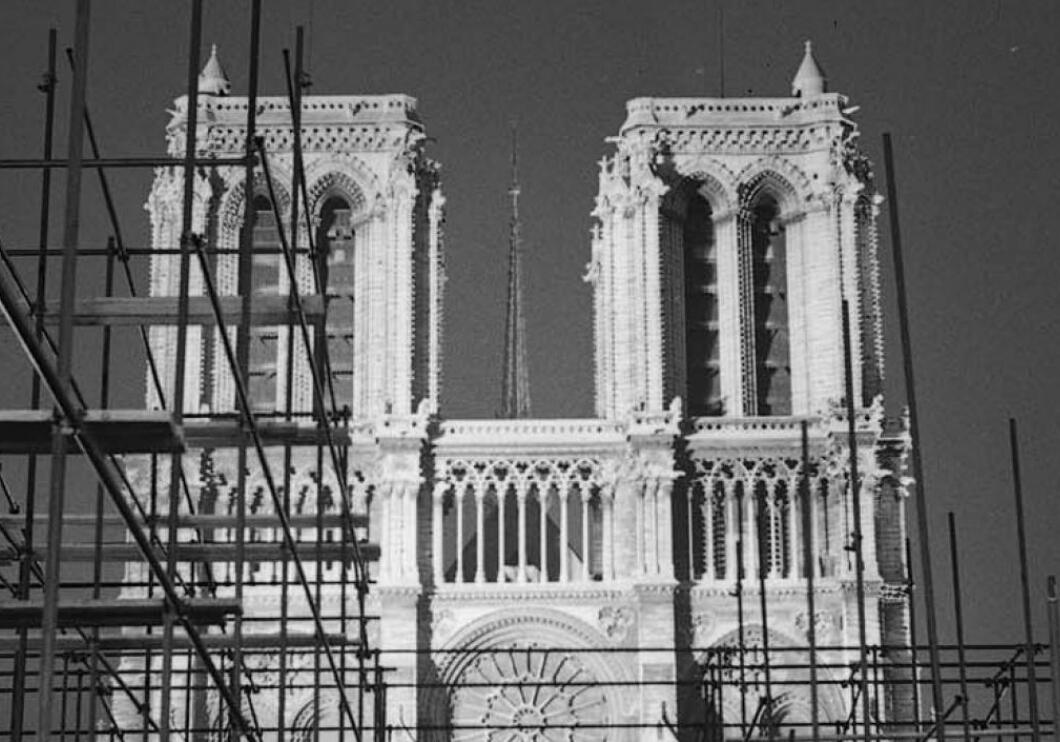 CONFÉRENCE - POURQUOI FAIRE RENAÎTRE NOTRE-DAME ?
Lecture
at Carcassonne
Restoration of Notre-Dame de Paris: join the debate! In parallel with its exhibition devoted to the building, the City of Architecture and Heritage, seat of the School of Chaillot, offers a cycle of conference-debates: Notre-Dame over the centuries. Boldness and ideal (12th-21st century). These meetings are an opportunity to enrich recent knowledge of our approach to Gothic art and to make their contribution to public dialogue prior to the restoration project of the cathedral. Thanks to an exclusive partnership of the National Federation of CAUEs, the public will be able to interact directly with the speaker during these evenings on the big screen. Make a date: Thursday February 6 / Thursday February 27 / Thursday March 12 / Thursday April 23 (closing evening) Live broadcast by a web television system starting at 6.30pm, we invite you to show up at 6.15pm at the latest. Lecture on Thursday February 6 - 6:15 pm: Fabienne Chevallier, architectural historian, in charge of the Inventories mission at the Musée d'Orsay. After the Revolution and the destruction of the statues of the kings of Judah on the western facade of Notre-Dame de Paris, the recomposition of relations between power and the Church is not a long, calm river: the Catholic religion will contribute to post-revolutionary amnesia, or accept the heritage of the Enlightenment? Alavoine's decor projects for Notre-Dame bear the mark of this oscillation from the Restoration. The cathedral, however, offers a grandiose scenic setting for the coronation ceremonies of Napoleon I and the baptism of the imperial prince in 1856. A decade before this, the July Monarchy launched the restoration of the building. The parliamentary reports of the law of July 1845 affirm a doctrine of restoration respectful of the building in accordance with the ideals of the romantic generation. A political grip on the cathedral was essential during the Second Empire, not without resistance. How does Viollet-le-Duc's restorative gesture after Lassus' death in 1857 illustrate it? What designs do the archbishops have on the monument? What links are formulated between the restored cathedral and the Ile de la Cité in full urban transformation? After the fall of the Second Empire, the Third Republic saw Notre-Dame as a place for peaceful relations between patriotic impulse and religious sentiment, even though the policy of secularization was in full swing. Free entry. On registration.
Schedules

On

February 6, 2020

at 6:15 PM
Leave a review about Conférence - Pourquoi Faire Renaître Notre-Dame ? :
Bad

Average

Good

Very good

Excellent
There is no review about Conférence - Pourquoi Faire Renaître Notre-Dame ?, be the first to leave one !