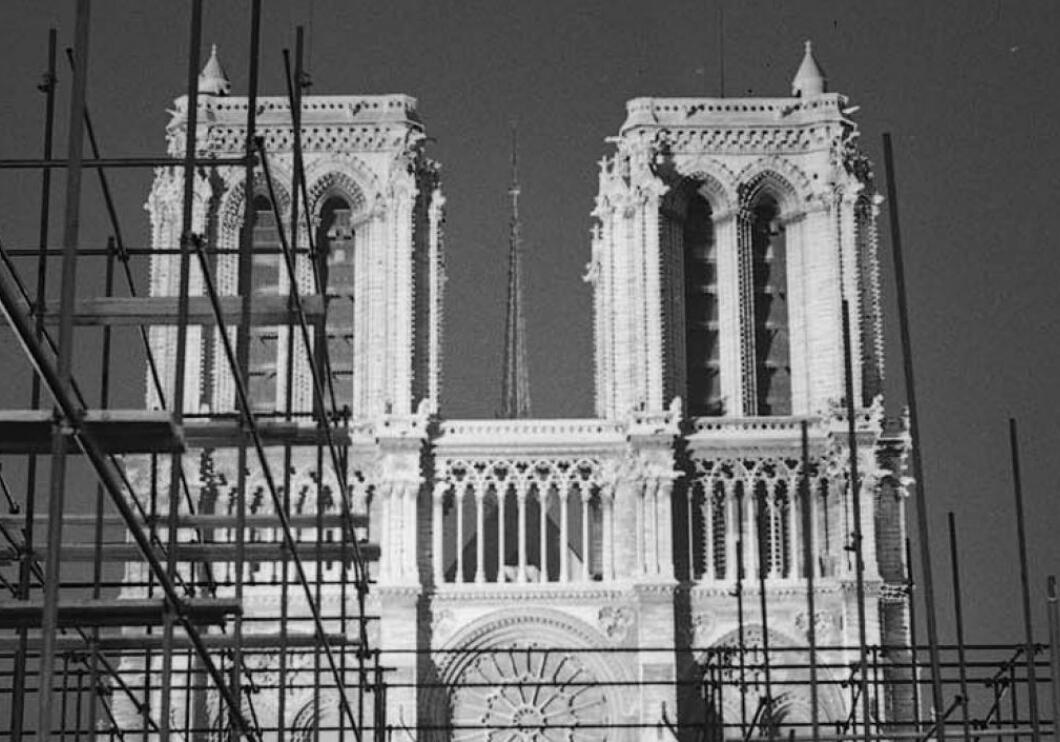 CONFÉRENCE - RESTAURER ET BÂTIR : VIOLLET-LE-DUC AU COEUR DU CHANTIER
Lecture
at Carcassonne
Restoration of Notre-Dame de Paris: join the debate! In parallel with its exhibition devoted to the building, the City of Architecture and Heritage, seat of the School of Chaillot, offers a cycle of conference-debates: Notre-Dame over the centuries. Boldness and ideal (12th-21st century). These meetings are an opportunity to enrich recent knowledge of our approach to Gothic art and to make their contribution to public dialogue prior to the restoration project of the cathedral. Thanks to an exclusive partnership of the National Federation of CAUEs, the public will be able to interact directly with the speaker during these evenings on the big screen. Make a date: Thursday February 6 / Thursday February 27 / Thursday March 12 / Thursday April 23 (closing evening) Live broadcast by a web television system starting at 6.30pm, we invite you to show up at 6.15pm at the latest. Lecture on Thursday February 27 - 6:15 pm: "Restoring and building: Viollet-le-Duc at the heart of the project" Arnaud Timbert, professor of art history of the Middle Ages, University of Picardy Jules-Verne. The parties arrested by Viollet-le-Duc on its sites are the result of economic, technical, material, human and social contingencies. These aspects have recently been the subject of books which propose, on the basis of diversified archives (correspondence and workbooks in particular), to understand Viollet-le-Duc architect, that is to say, the one who acts - far from theories - by adapting to the multiple hazards of the site, by imposing choices and ordering men. Thus is gradually revealed its place in the group, its relationships with its direct collaborators (inspectors, entrepreneurs, verifiers) and its manner of aggregating, instructing and directing the actors (men and women) of the building, that they are those of stone (switchgear, masons, tailors, statuary), metal (locksmiths, plumbers), wood (carpenters, carpenters), etc. This approach thus makes it possible to understand the functioning of the site as a social space, to analyze the process of restoration and construction in its practical choices as in its technological orientations and to appreciate how, the material culture of the sites of Viollet-le-Duc shapes a singular collective identity. Free entry. On registration.
Schedules

On

February 27, 2020

at 6:15 PM
Leave a review about Conférence - Restaurer Et Bâtir : Viollet-Le-Duc Au Coeur Du Chantier :
Bad

Average

Good

Very good

Excellent
There is no review about Conférence - Restaurer Et Bâtir : Viollet-Le-Duc Au Coeur Du Chantier, be the first to leave one !